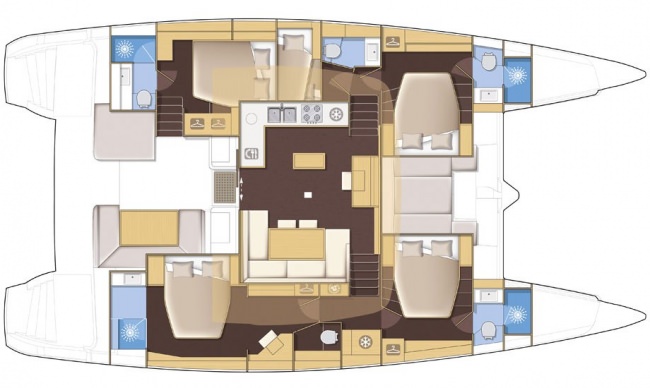 Measurements:
Headroom:
Salon – 7ft
Cabins – 6ft.8in
Beds:
3 Cabins length & width – 6ft.8in x 5ft.3in
(Starboard fwd, Portside fwd, and Portside aft)
1 Cabin length & width – 6ft.8in x 5ft
(Starboard aft)
1 Twin Cabin length & width – 6ft.8in x 3ft (Midship portside)
NOTE – Bunk-Bed cabin with ensuite facilities available for 10 pax charters. Crew sleeps in forepeak cabins.
Other Entertainment: We specialize in making sure our guests are taken care of. From the time you walk onboard until the time you leave, you'll receive top-notch service.
Ask us to prepare a route that fits your wishes. Feel free to taste our gourmet dishes and cocktails. Or just ask your captain to organize a watersports activity, anything from SUP to wakeboard. We promise your stay on Kepi will be like nothing you've ever experienced.