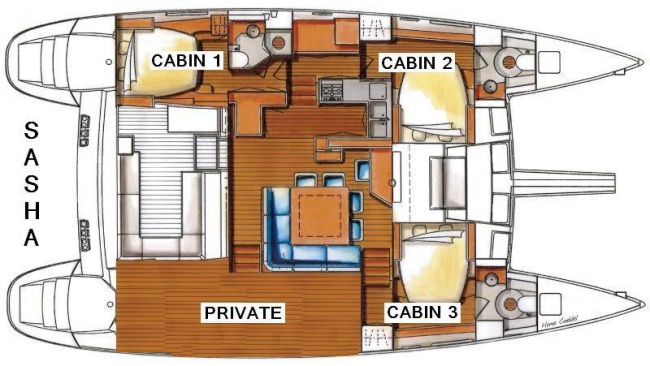 6 guests in 3 double cabins equipped with 3 Queen size beds and private heads & shower.
Each cabin is equipped with a hair dryer.
Also few 12 V DC plugs.
Private crew quarter
Other Entertainment: New Hydranet triradial sails
Voltage onboard is 230 V AC.
We have plug adaptors for US standard but still 230 V AC.
For computers, pads, telephones, that should be enough (all transformers are now 100 – 230 V AC compatible).
Attention, your other 110 V AC appliances will not work.