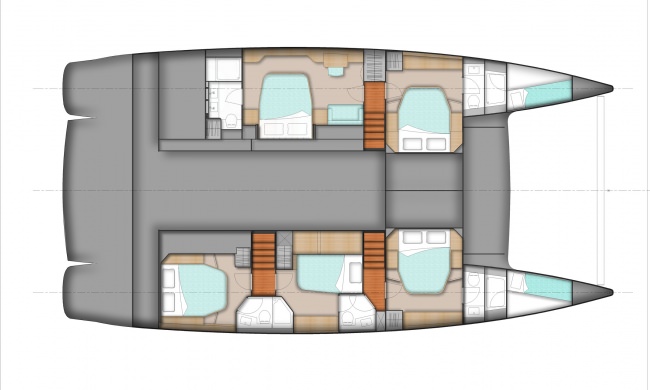 3 large queen cabins and an enlarged master cabin, all with walk around queen size beds, all fully en suite.. FULL A/C throughout the yacht.
Other Entertainment: We love to have children aboard! For our younger kids we set up a kiddies kingdom in their cabin, filled with an array of toys, activities and games. Equally we have many household name board game, puzzles, ping pong and interests for our more mature guests.
We are also equipped with:
– Barista set up with a superb coffee machine.
– 2 outdoor ice boxes filled with drinks to choose from.
– Outdoor full service bar with exciting cocktails (and virgin cocktails) to choose from.
– Outdoor bar fridge and ice machine.
– Ping-pong table
– High quality Cannon 7D to capture your special moments with ALL of you in the picture.
– USB to take home all the pictures with you.
– Outdoor portable waterproof speaker system to take ashore or in the tender.