Expert Advice on How to Rent a Yacht
Taking a day trip or vacation on a private luxury yacht is certainly an indulgence, but one that everyone should experience at least once in their life.
These days, renting a private yacht is not reserved just for the rich and the famous. There are many budget friendly ways to experience this luxurious getaway.
Whether you are looking into renting a yacht for a 4-hour afternoon cruise to celebrate a birthday, or you're interested in booking a week-long excursion, this article will explain how to rent a yacht.
How to Rent a Yacht for a Day
Renting a yacht for the day is easier than ever thanks to companies that charter private yachts from your favorite destinations.
Renting a yacht for a few hours is the perfect way to experience lavish luxury for a day. CharterLux's Miami yacht charters offer 4-8 hour rentals. You can check more options out by visiting our day destinations page.
The first step in renting a yacht for the day is to determine how long you would like the yacht. Most charter companies will offer the option of a four or eight hour excursion.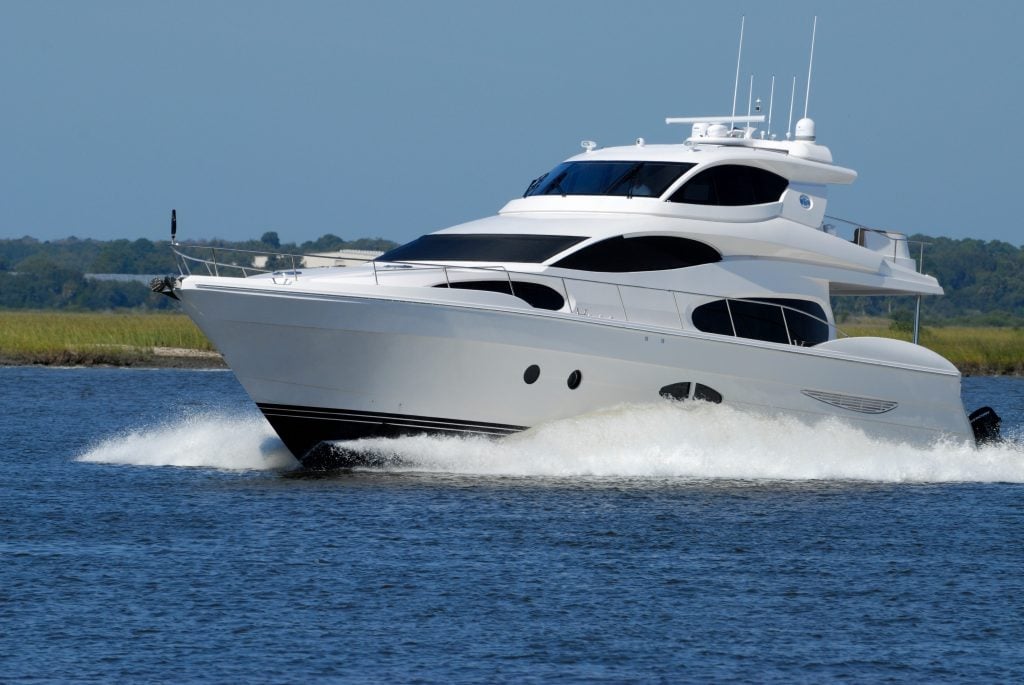 To get started, research companies, brokers and private parties offering yacht rentals that may fit with your plans. A general Google search for "yacht rental" will generally yield you multiple options for luxury yachts with captains and crews.
You can also try contacting the appropriate port authority, local yacht club or harbor master to ask for referrals and recommendations. It's also beneficial to make a visit to your intended port of departure to check it out and look around for ads regarding local yacht rentals.
From there, securing your luxury boat is simple and easy. Most charter companies have a listing online of all their available boats. You'll get to choose the size, accommodations and price of your rental.
First Time Renting or Looking for a Charter?
If this is your first time renting a luxury yacht, it's a good idea to call the charter company and speak with a professional who can help guide you in the right direction
Once you've found a reputable company to rent from, you can start to narrow down your options. Take a look at the size, amenities and comfort aspects of the specific yachts you are considering. If the rental includes a crew, inquire as to what specific services they provide to you.
Depending on the intent of your trip, you'll want to make sure that the yacht you rent is conducive to your needs. For example, if you are looking to bask in the sun, make sure there is a sufficient place to do so where you are safe and comfortable.
Once you've determined what your needs and budget are, you can start to eliminate any options that don't fit into your criteria.
Keep in mind that in addition to the base price of the yacht rental, there are usually additional costs associated that you'll need to budget for. These costs can include deposit, insurance, fuel, customs fees, payment for the crew and their tips, and more.
Be sure to carefully read the terms and conditions of the person or company you are renting from to make sure that you understand them and are comfortable with them.
Once you've found the right company or person to rent from and you've agreed to the terms and conditions, all that's left to do is hop on board and enjoy your time cruising in luxury!
Weekly Yacht Rentals
Another option when it comes to renting a private yacht is to rent them for a whole week. Weekly yacht rentals are a popular choice for those looking to experience a cruise style vacation without dealing with hundreds of other vacationers.
Weekly yacht rentals work in a very similar fashion to daily rentals. Obviously, your budget will need to be higher and you'll need to spend more time planning overnight accommodations as well as a whole week worth of food, drinks and entertainment.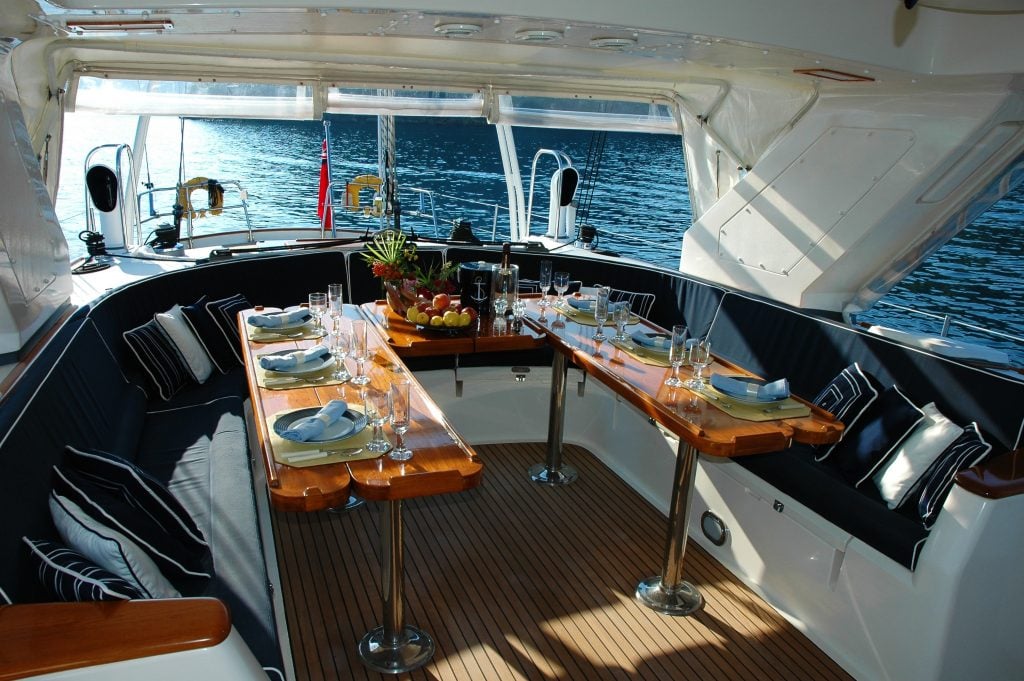 Yacht rental companies make renting a luxury yacht for a week easy. They have the knowledge and expertise to help walk you through every step of the process to ensure that every aspect of your week exceeds your expectations. For more information, navigate to our term destinations page. CharterLux has is all!
Renting a Yacht for a Party
No matter what you're celebrating, there is no better way to give your guests a taste of the good life than to treat them to a party on a luxury yacht.
The sky is the limit when you charter a yacht. You can make your party as lavish or as low-key as you wish.
Renting a yacht for a party is the perfect way to get your guests out on the water to enjoy beautiful sights, good company, tasty food, and a once in a lifetime experience.
Yacht Rentals for Birthday Parties
One of the most popular parties to celebrate on a yacht, and for good reason! What better way to celebrate embarking on a new year of life than spending the day with your friends and family indulging in the finer things in life.
Make your next birthday unforgettable by renting a luxury yacht for your celebration!
How Much Does It Cost to Rent a Yacht?
The cost of renting a yacht is dependent on many factors including; duration of rental, size of the yacht, amenities, accommodations, captain and crew, and more.
While there is no cut and dry answer to how much it will cost to rent a yacht, with some research you consultation, you can find the perfect vessel within your budget.
Its important that you know your budget and what your exact needs and desires are before you begin looking to book your excursion.
Planning to charter a yacht is an exciting time, but it can also be a challenge when it comes to estimating the total cost. Yachts have a base price, which is the flat rental fee. In addition to the base cost, you have to factor in other expenses like food and drinks, taxes, fuel, etc.
In order to get the most accurate quote for renting a yacht, contact your preferred broker and give them your budget, wants and needs and they will help find you the perfect solution.
Before you know it, you'll be hearing welcome aboard!
CharterLux Helps With the Selection Process
Now that you know how to rent a yacht, you can fill out our form below to get started with exceptional service from your trusted brokers, right here at CharterLux!
Inquire Now!
Your yachting experience starts here