Tips on Vacation Yacht Charters & Rentals
Planning your vacation the right way can take time, effort and a whole lot of knowing the area in which you are visiting. It's not easy finding everything to do under the sun. However, one thing you should always consider is a luxury yacht vacation.
If you are seriously considering renting a yacht for your vacation, you should know that there are some steps in the selection process. We want to help break it down for you, so you aren't feeling overwhelmed and you can be on your way to a luxury yacht charter of your dreams.

Types of Luxury Yacht Charters
There are plenty of options to choose from and most brokers offer a fleet of yachts. For example, if you are taking a trip down to South Florida, you may want to look into a luxury Fort Lauderdale yacht charter in which you can rent a yacht for a few hours in a day, or charter one for a week. You can also take a trip from Ft. Lauderdale to the Bahamas, if that's something you're looking for or planning to visit.
Find A Yacht Charter Company
Where ever you are going, be sure to find a reputable yacht rental company. There are only a handful of companies out there that actually take the time to get to know you and have exceptional customer service. A great yacht broker will help you through the selection process, and help you all the way to the time where you decide which yacht is right for you and your vacation.
There are a few ways to find out which companies provide exceptional service. First, read reviews from reputable online sources. Google is a great place to start, but don't stop there. Dig deeper by reaching out to the broker and then see how long it takes for them to get back to you. If it isn't right away, that's a red flag. Outstanding yacht brokers will respond to your form fill out or pick up your phone call immediately.

Exceptional Service Won't Break the Bank
The first thing you should always consider when looking to charter a luxury yacht is don't go into it with a small budget. We recommend renting a boat if you can't afford a luxury yacht. If you try to get the lowest price, you'll probably end up not enjoying your experience – whether the yacht has something wrong with it, or something else came up on the trip.
Make sure you trust your yacht broker because this is an important part of your vacation. You want to make sure everything goes smooth. From the drop off to the charter itself, your time is valuable and your vacation should be memorable.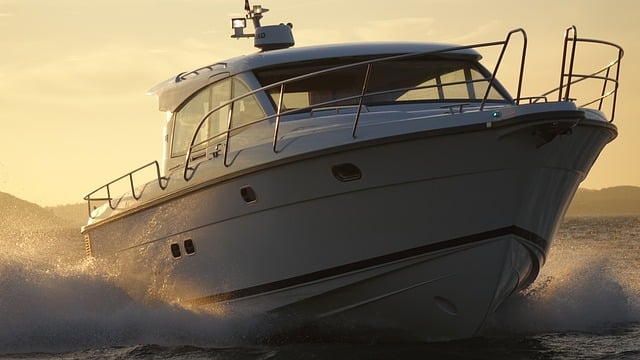 Choose a Yacht Charter For Your Next Vacation
We hope you found value in this information. Here at CharterLux, we've been helping clients choose luxury yachts for a long time. Our experience separates us from our competitors. So, if you're planning your next vacation, be sure to choose CharterLux and we'll help you have the best luxury yacht vacation.
Contact us today to get started!
Inquire Now!
Your yachting experience starts here